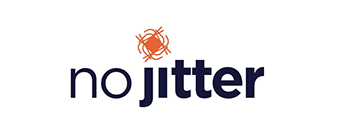 12 July 2017
What Does 5G Mean for Enterprises?
Michael Lazar, VP of Telecom at DataArt, discusses the promise of 5G for enterprises in No Jitter.
"5G is not a simple upgrade to existing mobile (2G/3G/4G/LTE) standards, but rather it enables entirely new types of communications services. The promises of 5G include high throughput (with a theoretical maximum of 10 gigabits per second) and very low latency, creating the potential to run existing and new core enterprise applications on what was previously considered a network for mobile apps only.

One specific type of 5G implementation that looks promising for enterprises is known as fixed wireless access. In this case, carriers would use 5G connectivity to replace a physical connection (such as fiber). Several carriers are looking at using 5G to solve the costly management, maintenance, and upgrade challenges associated with the portion of the telecommunications service that physically reaches the enterprise's premises -- commonly called the "last mile."

Another 5G feature that holds promise for enterprises is "network slicing," which will enable developers to build end-to-end virtual services suitable for their specific requirements while ensuring that applications have consistent network characteristics and performance. Till now -- meaning, with 4G/LTE -- network slicing has primarily been about enabling the carrier side of delivery. 5G extends the ability end to end (including the handsets), and will allow enterprises the consistency and performance required by application type."
View original article here.