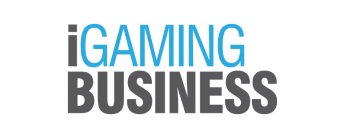 3 February 2020
What does 2020 have in store for the IGaming industry?
IGaming Business asked industry experts about their thoughts on the opportunities and challenges that lie ahead in the IGaming industry. Russel Karp, VP of Media & Entertainment at DataArt, shared his thoughts on core developments and events of the past year.
«It was a big year for the growing relationships between professional sports leagues and operators. The NFL finally joined the ranks by signing three deals: with Sportradar for data, with DraftKings for daily fantasy, and with MGM as a casino partner. Meanwhile, the NBA, which was the first league to sign a partnership with an operator (MGM), increased its footprint by signing deals with FanDuel and Fox Bet.»

«This year we will see a growing number of companies from various industries entering the world of sports gambling and seeking their piece of the revenue pie...In 2020, we expect that leaders will increase their investments in IT and strengthen partnerships with technology consultancies to increase scalability in order to keep up with expected growth.»

«A betting platform with a properly planned UX/UI strategy and well-designed user engagement features will have better customer engagement and retention rates, leading to it building a strong brand.»
View original article.