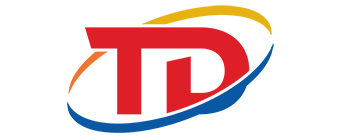 27 February 2018
What Digital Transformation Means for You: We Talk to Charlotte Lamp Davies of DataArt at TTE
In an interview with Travel Daily, Charlotte Lamp Davies, VP of Travel and Hospitality at DataArt UK, talks about the highlights of the CTO Question Time Round Table she moderated at Travel Technology Europe.
"Everybody was very keen to discuss data protection. Most of my panelists represent corporate organisations and they have been a little bit baffled by the panic in the industry because they felt that, within their own organisations, they had a strong handle on how they protect customers' data. We mentioned how large organisations are hiring CISOs (chief information security officers) – that is a title we didn't really hear about a few years ago."

"We talked a bit about staff retention and how to keep your best engineers happy; we know that if they are restricted and not allowed freedom to explore and test, and fail and succeed, they may lose interest. We spoke a lot about company culture: the panel agreed that you must create an environment where staff can use the tools they like to use, even wear the clothes they like to wear, and where there is freedom as to when they put in the hours."

"Before, a company would come to us with a well-defined scope of work to build out a product. Now we come in at an earlier stage with more focus on human engineering and preparation. Try, test, fail succeed, get an MVP – none of this building out for four years only to then realise that you missed the boat on a new technology. It's moving so fast, now the smaller you start the more likely you are to have success."

"We tend to spend a lot of time talking to stakeholders. Is an organisation aligned? Often not: what your development team might be thinking they're about to develop might not be the same as what the sales team think they are about to go out and sell."
View original article.