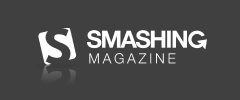 11 June 2021
Web Design Done Well: Making Use Of Audio
The DataArt IT Museum was featured in a Smashing Magazine article on the use of audio in web design.
«The DataArt IT Museum is an ever-growing collection of Eastern European tech hardware, each item appropriately brought online. This e-museum is beautiful in all sorts of ways, but its use of interview snippets is particularly sharp … the audio snippets bridge the gap between then and now.»
Original article can be found here.