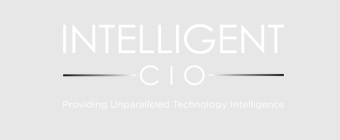 31 October 2019
UK Insurer Utilises Blockchain for Business Efficiencies
In Intelligent CIO Europe Maarten Ectors, Chief Innovation Officer at Legal & General, shares how the blockchain system — created by DataArt — enhanced L&G's operations by enabling secure processes and transactions without the need for a third-party. This global-first solution has shifted the process for bulk pension risk transfer from months to minutes, reducing complexity and cost, and allowing L&G to improve and scale its operations.
«Previously, every month, many tens of thousands of policies had to be processed by people, determining monies paid in, monies paid out and who was transferring what to who. Each had different parameters and terms. Then, at the end of the month, the process would start again. If an error was made, this caused mistrust because inevitably, the error is made in favour of the provider. It was also extremely labour-intensive at both the client end and at the end of the reinsurer.

Using Blockchain technology, DataArt built a system whereby all the initial calculations and terms could be set at the beginning and subsequently, all calculations made would be carried out automatically while retaining transparency in the Blockchain. This is transformative to the L&G reinsurance business. The cost saving of labour at the client end means that L&G became an extremely attractive option and instead of being a cost drain like the old system was, it became a revenue-generating technology.»

«The solution is compliant with all regulation and vastly improves transparency. Costs have been hugely reduced for both L&G and its clients.»

«The speed of transaction that the solution has enabled and its non-reliance on routine tasks carried out by people means that L&G Reinsurance can scale up at speed.»

«The previous process for bulk pension risk transfer involved many thousands of policies. Both sides had their own spreadsheets, each with their own complex calculations with people checking the transactions. The problem wasn't just concerning the person-hours involved, but the inevitability of human error. By moving all the contracts into a Blockchain solution, according to mutually agreed calculations, the process was shifted from months to minutes. Any change in policies can be viewed by all, so the whole thing becomes entirely transparent and secure over the lifetime of policies, which can be over many years. This is the 'estua-re' Blockchain solution which DataArt developed for us and it's a global first.»
View original article.