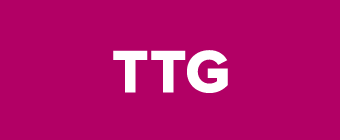 20 December 2017
Trend Watch: Four Technology Topics Your Business Needs to be Aware of in 2018
In TTG Media, Charlotte Lamp Davies, VP of Travel and Hospitality at DataArt UK, shares her take on top travel tech trends for 2018. More extensive use of AI, conversion to mobile, utilizing blockchain as a platform for loyalty programs, and GDPR preparations are the main areas of focus for 2018.
"AI has come a long way in recognising travellers' behaviour, including a better understanding of their preferences, making it a lot easier for travellers during planning and booking process of a trip."

"DataArt's natural language processing and chatbots competence centre regularly evaluates practical use of machine-learning techniques for travel applications, separating the hype from the true potential of this emerging technology, identifying ways of how and when machine learning could be applied."

"Companies like TourRadar have attracted large sums of funding over the past year, and with Redeam recently winning three major innovation prizes at the Phocuswright Conference Innovation Summit, we'll keep a close eye on this sector in 2018."

"Blockchain technology could provide instant redemption in exchange for multiple loyalty point currencies on a single platform. There can be little doubt that one storage 'area' for points has significant benefits. Implementation will, however, demand some serious business process re-engineering, but we are keen to see which OTAs will consider this move essential."
View original article.