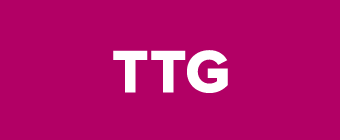 17 July 2017
Travelport Selects DataArt to Help Develop New Hotel Retail Platform
TTG picks up the news of DataArt's partnership with Travelport, a leading travel commerce platform, to help bring Travelport's new hotel retail tool to market.
"The partnership began in August 2016, when DataArt was brought on to evaluate the solution that Travelport was planning to launch to the market. 'We chose DataArt to execute a proof of concept (PoC) aligned with our strategic initiative. The goal of the PoC was to validate complex hotel content sourcing and shopping via a new agent application. Using rapid prototyping and customer feedback in a very condensed timeframe, we were able to refine the offering for our target market and confirm the business case. DataArt is now assisting us in bringing this product to market,' said Jennifer Smith, chief product owner, hospitality retailing, Travelport.

'It's a privilege to work with clients who always seek innovative solutions. Travelport is a driver and technological trendsetter in the global travel and tourism industry. And we appreciate the trust they have put in DataArt to bring their Hotel Retail feature to market,' said Greg Abbott, senior vice-president, travel and hospitality, DataArt.
View original article here.