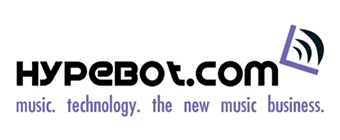 8 May 2019
Tough Love: Rift Between Spotify, Music Industry Growing
Hypebot runs a bylined article by Sergey Bludov, SVP, Media & Entertainment at DataArt, who discusses the ever-increasing rift between streaming platforms like Spotify and Amazon on the one side and artists and publishers on the other, and whether the two can reach a consensus.
"…there's a complicated and growing schism between streaming platforms like Spotify and publishers and artists. It doesn't appear likely that the problem will be solved any time soon."

"It's the creators and their support system versus the distributors. The creators want to figure out what kind of data the distributors are using. … As the industry catches up to the technology, however, it can be difficult for both the platforms and publishers to accurately analyze this data. At the same time, increasing dependency on streaming services gives more power to platforms, which could be a cause of concern for both labels and artists."

"A recent ruling by the U.S. Copyright Board will see songwriter payouts rise by 44%. In another example of platform and industry discord, Spotify, along with Amazon, Pandora, and Google, has appealed the ruling.

"The music industry has not taken this appeal lying down. David Israelite, head of the National Music Publishers Association, declared this a "war on the songwriting community". With this level of intensity and rhetoric shared on both sides, it doesn't appear that it will subside any time soon."

"…But on a larger scale, both sides remain at an impasse. Neither one can operate without the other. Streaming services have little to offer without the songwriters and musicians, but the platforms have become integral for those artists to distribute and amplify their work in the most efficient way possible. If these type of legal battles continue, which side will blink first?"
View original article.