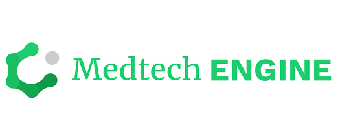 11 April 2018
Three Ways to Use Blockchain in Medicine
In MedTech Engine, Denis Baranov, Principal Consultant at DataArt, suggests several ways in which blockchain can be used to benefit the healthcare industry.
"The most basic use of blockchain in healthcare is to facilitate tracking capability in the supply chain; for example, tracking drugs in general, or narcotics that are subject to special control. This is the most natural case, because blockchain has already been used in supply management for some time."

"If all the information is stored in blockchain, from production to arrival at the retail pharmacy, it is theoretically possible to track the entire chain. It is clear that further functionality can be added to this system, for example, monitoring the availability of medicines in polyclinics. We can see to whom the drugs were transferred, the quantity, and more. This requires the package to be labeled with a barcode, according to which a special application is included in blockchain."

"Creating the same open API or an open-banking analogue in healthcare may be the next big step towards blockchain and the development of the industry as a whole. Today data transfer between systems remains a serious problem."

"Blockchain also has untapped potential to be used in conjunction with IoT and medical devices and make its own unique contribution to medical advancement. Most of the current concerns surrounding medical devices centre around data security. Blockchain could help solve this problem by ensuring a smooth and secure exchange of data that is unhackable."
View original article.