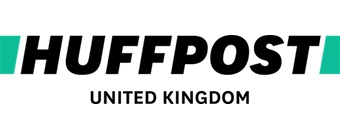 23 August 2017
There's Too Much Technology, So Let's Get More of It
In HuffPost Tech UK, Dmitry Bagrov, Managing Director of DataArt, UK, shares his vision of seamless and integrated ways of interfacing with digital services that will soon leave cell phones as we know them in the past.
"Rather than seeking to impose fines that are bound to fail, or restrictions that have no real means of enforcement, the answer instead lies in fitting technology better into our lives. Do we spend too much time looking at our smart phones and not interacting with the world? Yes. But the solution is not to go backwards. It is more technology that integrates much more effectively into our lived experiences.

As in many cases, the answer to a problem created by technology is more tech. We are on the verge on another leap forward in technology. Within the next 3- 4 years, smart phone technology will take its next step. From in our hands and looked at all the time, to a proxy that we utilise to create a real augmented living experience. With voice activated technology, glasses that will enable us to control calls with just three short blinks, to interfaces in multiple areas that take us away from the phone screen and make us the UI. All these technologies currently exist in start-up world and in the minds of geeks. Soon they will be in the mainstream."
View original article here.