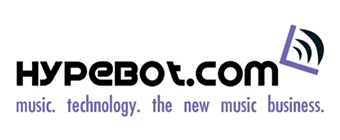 3 December 2018
The Ticketing Tides are Turning for the Secondary Market
Hypebot features a guest post by Sergey Bludov, SVP of Media and Entertainment at DataArt, in which he discusses secondary ticketing markets in the new age of digital ecosystem.
"Why does a secondary ticketing market continue to exist? The simple reason is the genuine need expressed by fans. At this point, it's clear that fighting resale won't work. We must all accept the reality that the lack of legitimate resale options and the mindboggling complexities involved in returning and transferring tickets is the reason that scalpers prosper. Conversely, official ticket operators can invest in the incredible value of this consumer need by bringing the primary and secondary markets together, thereby greatly reducing scalping and fraud in the ticketing industry."

"The ticket market even has its own near monopolist – Live Nation's Ticketmaster is estimated to hold over 80% of the U.S. market share. However, the ticketing market has yet to offer the same courtesy to music and sports fans as online retailers do to their buyers. Now is the time to make a massive change in attitude and infrastructure and put control of the secondary ticketing sector in the hands of legitimate industry players that can accommodate evolving consumer expectations."

"The ticketing industry is on the cusp of a monumental transformation, as its current model cannot satisfy consumer demand. Both market leaders and competitors need to invest in improving the customer experience, including ongoing developments in mobile-only tickets, bot mitigation to prevent illegitimate sales, smart contracts, face recognition, biometric authentication and more."

"The expanding adoption of new models to fix the broken aspects of the secondary ticketing marketplace inspires hope that all members of the ecosystem, from musicians and sports teams to venues and ticket aggregator platforms, may come together to create a trustworthy and convenient resale environment that can be enjoyed by fans around the world."
View original article.