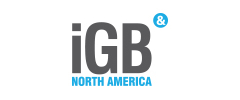 25 June 2020
The Role of Technologies in Reopening Land-Based Gaming Facilities
In a bylined article for iGaming Business, Russell Karp, VP of Media and Entertainment at DataArt, examines the measures that gaming facilities can put in place to reassure returning clients—and the role technology can play in supporting the change in customer behavior.
«Soon, businesses will be able to fully reopen but it would be a mistake to assume that reopening will mean a return to business as usual.
While most customers may eventually fully return to their old habits, many won't.
Furthermore, very few people are going to resume normal activities as soon as reopening is allowed. People are going to remain apprehensive about large gatherings for a while. As gaming facilities prepare to reopen, they must also prepare to deal with this new reality that we will all be facing for some time to come.»
«A big part of keeping everyone properly distanced is keeping customer flow at optimal levels. The direction of traffic flow plays a big part in how much contact people need to have with one another. Technology can allow you to keep count of the number of people who are in a given area so that you can limit the capacity and gamblers can better plan their visits.»
«If you currently require customers to stand in line to refill cards or sports betting accounts, then switching to electronic means will reduce crowds and, in turn, make the refilling process more efficient and customer-friendly. This could be made easier after a June 25 hearing by the Nevada Gaming Commission on a proposal that would allow people to add money to their sports betting accounts from a mobile device at home.»
«There was a time in the days of mechanical slot machines that they could only be operated by grabbing a lever and pulling it. Some have moved on to electronically controlled buttons, but the most modern ones use touchscreens. While customers still have to touch the screen (it's in the name, after all), they don't necessarily have to use their hands. Converting as many machines to touchscreen as possible and handing out a stylus to each guest will allow them to use the machine while greatly reducing the risk of spreading germs.»
Original article can be found here.