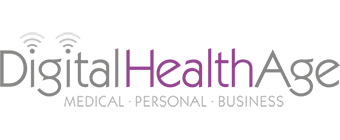 20 September 2017
The Potential of Predictive Healthcare
Digital Health Age features a bylined article by Julie Pelta, Senior Advisor in the Healthcare and Life Sciences Practice at DataArt, discussing developments in artificial intelligence for prediction and prevention of major diseases.
"With health services under significant pressure from exploding population growth and an increasingly ageing population, the focus is falling upon prevention as the best cure...The power of prediction is that a patient can be prompted to lifestyle changes or can receive minor treatment in the present to avoid costly medical procedures in the future. The theory is that while such AI systems may be expensive in the short term, they will clearly have the ability to return that investment and more over the course of its lifetime.

One area, which is a big drain on healthcare budgets, is related to heart failure and heart disease. …One in four Americans die every year from heart disease. The London Institute of Medical Science have developed artificial intelligence with the ability to predict survival in patients with heart disease more accurately…In the study, doctors were able to predict which patients would die in the next year with a 60% success rate, compared to an 80% success rate for the artificial intelligence system. The benefit is clear; such a system can aid doctors to identify patients at risk of imminent death at an earlier stage, leading to more intense treatment in a short space of time.

An artificial intelligence driven algorithm engineered by McGill University in Canada can accurately predict a diagnosis of Alzheimer's 84% of the time, a rate far higher than an average doctor currently achieves. Interestingly, the AI comes to its decision in the same way as the doctor, through analysis of a brain scan…Such rates of success make it likely that Artificial Intelligence, aided by big data, will be used as widely in medical predictive analytics as it is beginning to be used in medical diagnostics."
View original article here.