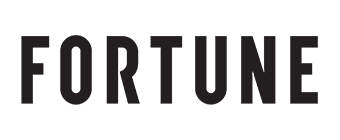 18 October 2017
The New Blockchain Trend That Could Transform Business
Fortune Magazine runs a bylined article by Denis Baranov, Principal Consultant at DataArt, where he explains the concept of ICO (Initial Coin Offering) and its impact. Baranov identifies key metrics such as total market capitalization of cryptocurrencies, the benefits of ICO, including seamless access to global finance and low barriers to entry for investors and notes the risks associated with lack of regulation.
"The regulatory interest is no surprise; billions of dollars in real money have already been used to buy cryptocurrency in the form of ICOs and the total market capitalization of cryptocurrencies has surpassed $160 billion. An ICO occurs when firms create their own cryptocurrency and issue it for investors, rather than seeking investment directly from the markets or venture capital firms.

Just over a month ago Barclays, Credit Suisse, Canadian Imperial Bank of Commerce, HSBC, MUFG, and State Street joined UBS and BNY Mellon in a project to launch a cryptocurrency — the "utility settlement coin" — set for a limited back-end run by 2018. The banks are also in discussion with regulators regarding applications of new cryptocoins.

Whereas traditional investment methods require a firm to list in one country and utilize (at least initially) one exchange, creating and selling its own cryptocurrency allows a firm access to finance from anyone, anywhere, outside the normal constraints imposed by state-issued currencies.

ICOs are not just limited to companies; already this year Estonia is exploring the creation of an Estcoin cryptocurrency to drive more foreign direct investment into its economy. It is no longer beyond the realm of possibility that in a few years time multiple companies and countries will have launched their own cryptocurrencies and created market-like environments in which they are traded."
View original article here.