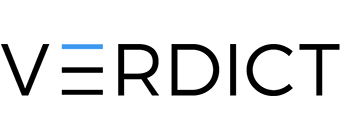 25 February 2019
The Myth of Banking on Blockchain: Banks will Only Profit from the Decentralised Ledger
Verdict speaks with experts about blockchain in the banking sector.Denis Baranov, Principal Consultant at DataArt, argues that therole of blockchain is not revolutionary but complementary to current banking systems.
"Denis Baranov, principal consultant at technology consultancy DataArt believes there is a shift away from the idea that blockchain could change every aspect of banking.

'The industry is recognising that the current banking technology is not bad technology,' he says.

'Where the advantages and potential for transformation lie is in finding the appropriate use-cases for new blockchain technology and using it alongside current technology systems.'

Baranov says blockchain was previously thought of as the new SWIFT, a type of international transfer.

'In fact, SWIFT can use the benefits of blockchain for faster reconciliations or shared acknowledgement. But the actual transfer of money still relies on SWIFT's current technology.'

Banking on blockchain has already arrived, and banks are counting on reaping the rewards of the technology. This means banking will change and even improve. The dream of Nakamoto, like all dreams in the morning light, could yet be something worth making into reality."
View original article.