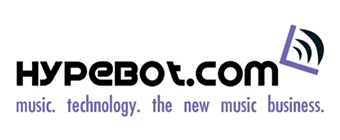 15 December 2017
The Data-Driven Future of Media and Entertainment
Hypebot features a guest post by Sergey Bludov, SVP of Media and Entertainment at DataArt, where he examines how the new ways of utilizing data, such as algorithms, predictive analytics and machine learning are effecting the music, media and entertainment industries.
"As the digital publishing market has grown over the last few years, so has the amount of data available to publishers. Gathering and intelligently synthesizing the right data helps publishers to understand existing and potential patterns of consumer behavior, allowing authors and publishers to stay relevant, better forecast book sales at a title level, and better market their titles."

"With the rise of mobile, streaming, social media, and connected devices, musicians have never been closer to their audience. Nor has the flow of consumer information ever previously been so extensive. Data analytics makes all of the inflow of user information actionable. Business decisions that used to be based upon personal experience and assumptions about how to better market and sell music are now, instead, being automated through the use of AI and big data."

"For instance, Gracenote helps music fans build radio stations and playlists based on their musical tastes, favorite artists and listening preferences. Pandora, Spotify, Apple Music all made recent acquisitions of music analytics firms such as Next Big Sound, The Echo Nest, Semetric. New AI start-ups launch every week."

"Machine learning and artificial intelligence, together with other innovative technologies (like audio fingerprinting, which Shazam used to turn sound into data) will enable ever-more-precise recommendation services for both labels discovering artists and fans discovering new music."
View original article.