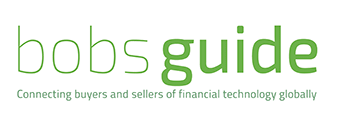 21 August 2017
The Cybersecurity Risks to Financial Services that are Making the Biggest Impact in 2017
In Bobsguide, Cliff Moyce, Global Head of the Finance Practice at DataArt, discusses the three major threats to cybersecurity and ways of addressing them.
"Cybersecurity products and platforms can do a great job for you—when your organisation has the expertise and number of people needed to implement and use them correctly, for example, to configure and tune the products and interpret the large volumes of data being produced. The problem for most firms involved in financial services and capital markets is that they just don't have the number of people or the skills and experience required to use their tools well.

These days most malicious hacking attacks against corporations originate from professional, organised groups… professionalization of cyber-crime is a paradigm shift against which most common corporate security defenses are ineffective. This is because most commercial IT security tools (anti-virus, anti-malware, firewalls etc) are based on assumptions that are no longer valid i.e. they were designed to dissuade the lone amateur hacker, or a small group of amateur hackers, not large criminal organisations... Financial services organisations doing more of what they do now will not be enough, even if they do it better than they did before.

When every family has at least one member who has lost money to such scams; attempts are being made on a daily basis; and, the press runs articles constantly on banks not recompensing customers for losses, it is no wonder that customer satisfaction with banks is not rebounding as it should have done post financial crash. In short, financial services is not regarded as being secure from cyber-crime. And there is good reason for this – it is not secure."
View original article here.