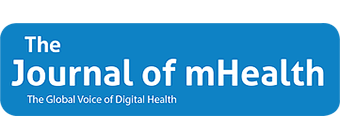 27 July 2017
Telehealth: A Necessary Tool for the Future of US Healthcare
The Journal of MHealth publishes an article by Alexander Myskiw, Engagement Manager in the Healthcare and Life Sciences Practice at DataArt, where he reviews the latest developments in telehealth and explores its future prospects.
"Introducing technologies like telehealth, medication adherence apps, wearables, mHealth, and even robotics, hospitals and doctors will bring their medical expertise into the homes of their patients.

The telehealth market is projected to grow 18.4% from its current $17.8 billion by 2020 and patients will soon enjoy access to any doctor in the world!

Although telehealth may not be a huge cost cutting tool, it is definitely an instrument that provides hospitals with the capabilities to provide higher quality care and at the same time increase their potential market, eventually reaching global markets.

Telehealth looks like the "Gold Mine" the Healthcare industry has been waiting for. Freeing the hospital's services from the confines of a hospital or ambulance. Telehealth has a role to play in transforming the relationship between doctors and patients from an isolated interactions/touch point mindset to a relationship mentality where value shifts from urgent need-based encounters to building a relationship from prevention and education through to lasting support."
View original article here.