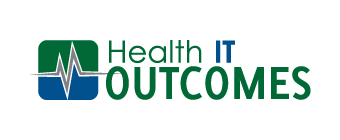 7 November 2017
Technology Companies Set to Disrupt Healthcare
In Health IT Outcomes, Alexander Myskiw, Engagement Manager in the Healthcare and Life Sciences Practice at DataArt, explores the advent of tech giants, including Amazon, Apple and Google, into the healthcare sector, and the future industry dynamics.
"Apple and Amazon (Secret 1492 Lab) are planning to target EHRs and telemedicine and it is only a matter of time before they expand into every crevice of the industry. Google's introduction into the industry, a company called Alphabet, is investing in companies like Calico, DeepMind, and Verily. Alphabet is already disrupting the industry with technologies like smart contact lenses (Verily and Alcon), an Artificial Intelligence (AI) with imagination (DeepMind), and even a drug that reverses brain damage and restores memories (Calico). These projects represent the efforts of only one technology giant and their two-year-old venture."

"EHRs are not there yet, however the community of data savvy medical professionals and the news that Amazon and Apple plan to focus on EHRs means that a simple, user friendly, safe and interoperable solution is coming."

"Current healthcare technology companies will face a new bar, set to push industry competition to new heights… Technologies that predict heart attacks, home diagnosis kits and even AI that helps post-stroke gait recovery are all thirsty for an EHR that can interpret the data, track and inform the patient on their progress, with just a swipe of a finger. The healthcare landscape is about to change drastically and the technology giants are going to lead the way."
View original article.