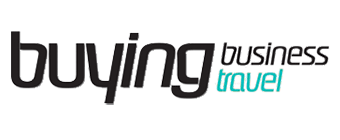 11 January 2018
Tech Talk: Around the Block
Buying Business Travel Magazine speaks to travel industry experts about the dynamics and challenges of blockchain adoption in the travel sector. Andrew Sanders, VP of Travel & Hospitality at DataArt, emphasizes the importance of acquiring blockchain expertise, recommends an active exploration of the blockchain technology through POC (proof of concept) projects, and advises against adopting a variety of different systems.
"Andrew Sanders is a vice-president at tech consultancy DataArt. He says while it can be advantageous to have a variety of systems, in terms of performance and price, it may be confusing. 'A blockchain system that works in one way may have benefits for certain applications over others. We see this as a risk for the [travel] industry in having too many options – and operators in the middle may need to develop or acquire expertise to work with blockchain."

"Our position is that blockchain – in concept – is not going away. Companies should be actively exploring pilot or proof of concept (POC) projects to learn about the technology, build an internal and external network of resources, and potentially influence their marketplace, instead of being disrupted by a competitor."

"An organisation has to find the appropriate business case, and therefore application area. Then they should develop a POC, and at this stage it would be a big struggle to handle all this internally. Third, the POC needs to move to a limited trial, before going into production. If travel companies have to run as fast as they are already to maintain their competitiveness, adding this new learning curve would be a big investment. Experienced consultants can help accelerate each of these phases."

"DataArt has worked on more than 20 blockchain projects, and co-chairs the blockchain working party for the hospitality industry's standard body Hospitality Technology Next Generation (HTNG). At a recent HTNG event in Prague, Sanders recalls hearing a Winding Tree presentation: 'They could, in fact, end up being a huge disruptor to the OTAs,' he says."
View original article.