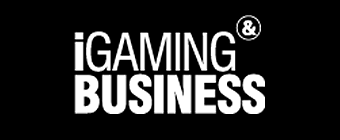 1 July 2019
Tech Compliance Fundamentals in Just 10 Minutes
iGaming Business interviewed Suren Azatyan, DataArt's VP of Business Development, on key areas to consider when managing compliance and adhering to regulatory regimes in the online gambling and betting industry. He offers salient insights for understanding regulators, securing operating licenses, and managing compliant, secure online gaming platforms.
"Each regulator has its own specific set of requirements for 'applicant' operators, but most of these relate to four or five main features, including the following:

Responsible gaming
Reporting
Anti-money laundering measures/ combating the financing of terrorism (AML/CFT)
Data protection
Physical data storage

Most gambling operations will consist of two main mandatory components: the gaming management platform, software used for collecting, processing, analysing and storing most of the gaming data; and the user facing website, where the potential players will open their accounts, play, check and control balances and many other things.

Most of the technical tasks and requirements related to the regulations speak to these two main components, forcing the operators to develop and update their systems, and support the set of features required to comply with the regulatory constraints and requirements. The operators are required to provide full functionality both on their website as well as in their management system, back-office and back-end, to be able to process, store and report according to the requirements.

Whether you are developing your own solutions or using a third-party's products or services, which are offered by number of companies in the igaming industry, it is important to choose the right direction and solutions. It's vital for both start-up brands and existing operators to keep an eye on compliance from the very beginning when targeting a new, heavily regulated market."
View original article.