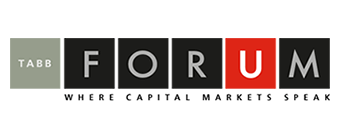 9 October 2017
TABB Fintech Festival 2017: Buy-Side Middle- and Back-Office Trends
In a video interview with TABB Group ahead of its 2017 Fintech Festival, Alexei Miller, Managing Director at DataArt, discusses buy-side middle - and back-office trends and challenges, and the technologies with the most transformative potential.
"One area that I'm particularly excited to talk about is one where we see practical implications in the middle and back-office specifically is the subset of AI which is natural language processing. I feel like there is a lot of applications that can be streamlined, processes that can be optimized if only machines were able to understand both the written speech and human speech.

I think we are at the point where the next leap is possible because machines are able to not just transcribe and make sense of some data but actually understand it in real time and do it from spoken word… On Wall Street in all of the large and medium sized organizations a lot of business is still conducted both in person, on the phone, via data that we consume over the Internet, by voice. So by bringing that into the fold we're building on that legacy of processing unstructured data. So data extraction, more intelligent search, particularly important for audit and compliance requests, better risk management because you are able now to tap not just into financial data, but also the sentiment analysis.

Optimizing processes, automating things that previously involved a lot of humans, removing layers of complexity in how things are done. All of this is very much on the agenda today. One of the things that I think we'll see in the next few years is democratization of business process management or RPA technologies. Because right now the vendor packages available to help with that are extremely expensive, extremely cumbersome, take a million years to deploy and then you have to redo them right away… Natural language processing is a big part of it - can you build insights extracted from voice or text into your automated or semi-automated decision making tree. I'm very excited about what can be done by bringing the BPM and NLP technologies together."
The interview can be viewed here.