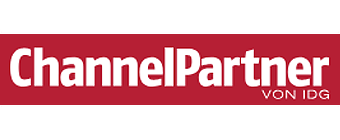 10 October 2018
Solutions for the City of the Future
Igor Ilunin, Head of IoT at DataArt, contributes a bylined article to Channel Partner on technological solutions for smart cities. He comments on autonomous private and public transportation, adaptive signal control, optimized data flow between vehicles and the traffic infrastructure, and mobility as a service (MaaS).
"The use of modern technologies in smart cities promotes efficiency. Robotic vehicles promise a significant reduction in risks associated with driving, as collisions are usually caused by human errors or distractions. Scooter and bicycle fleets can dramatically improve energy efficiency in smart cities by converting their vehicles into V2X vehicles. This enables them to collect and share traffic data, weather conditions, air pollution and other important information in real time."

"But V2X can do much more and goes far beyond the vehicles themselves. For example, adaptive signal control solutions are establishing themselves in many cities. The application of real-time data identifies the most efficient traffic light changes and optimally adjusts traffic flow in smart cities."

"According to the US Department of Transportation, adaptive signal control solutions alone can reduce urban travel time by more than 10 percent, and by up to 50 percent in areas with outdated signaling systems. In practice, for example, they enjoy great popularity in the US cities of Los Angeles, San Antonio and Pittsburgh. European cities are also using advanced smart city technologies. For example, Barcelona developed an innovative system for managing traffic light routes in the event of a fire or accident. Traffic lights along the route of emergency vehicles automatically switch to green and activate the normal mode again after passing."

"For the future, Mobility as a Service (MaaS for short) is the main focus in city traffic. From autonomous and connected vehicles to the replacement of gasoline with electricity and improved transparency throughout the industry, MaaS aims to increase efficiency and reduce environmental damage."
View original article.