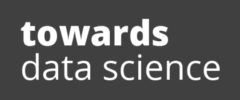 20 July 2020
Sofa Mobility Report
In Towards Data Science, Igor Kaufman, an AI technology expert at DataArt, shares how he and his colleague built a mobility analytics prototype that helps to minimize exposure to COVID-19 by showing the level of crowdedness in city areas at various times. Visualized as a heatmap, the prototype helps identify safer areas, and best times to avoid crowds. The prototype was built using open-source software and publicly available data from 50 cameras in the center of London.
«We were wondering if there is a simple way to understand which places are 'safe' and which are too crowded to go due to pandemic. What are the hours to meet fewer people on the way, which route to take?»
«We hypothesized that if we analyze the streams and calculate the number of people on the snapshots (real-time processing is too heavy for a sofa report), it may provide us with some insights on how popular the places are in particular hours, and how the whole traffic changes over time. So, we took 50 cameras from the city center.»
«From what we can see, the growing trend is a bit more aggressive for the city center. Because of the strong initial fall, faster growth is something we should expect. As time went by, restrictions became weaker and more people returned to normal life visiting places located in the downtown.»
«If we take a closer look at June and July, we will see the trend (dotted line) is almost the same for the city center and Greater London despite the fluctuations in real numbers. This may mean that the walking patterns are getting back to normal at approximately the same pace in the center and the rest of the city.»
«As a conclusion of this Sofa Report, I would state that our approach certainly doesn't work for bigger areas just because of the lack of video-surveillance. However, for local communities equipped with cameras, it's quite comparable to the results of giants like Apple and Google.»
Original article can be found here.