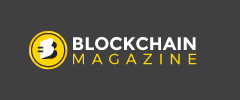 28 July 2020
Smart Contract Language DAML Now on Corda Blockchain
Blockchain Magazine quotes DataArt's Denis Baranov on the announcement that Digital Asset's smart contract language DAML is now available for developing applications on enterprise blockchain R3's Corda.
«DAML's ledger-agnostic approach to application development makes it easier to build, deploy, change and share new services across multiple platforms. Interoperability is paramount and DAML affords us that opportunity, paving the way towards a much-needed interconnected business environment,» said Baranov.
Original article can be found here.