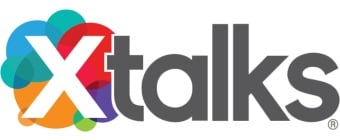 18 June 2019
Simplifying Big Data with Customized Solutions
Daniel Piekarz, DataArt's Head of Healthcare and Life Sciences, gives Xtalks a sneak peek at its demo applications to be presented at the Drug Information Association (DIA) Global Annual meeting in San Diego on June 24-26, 2019.
"At DIA Global 2019, members of the company's Healthcare & Life Sciences Practice team will present and demonstrate several of their proof-of-concept applications, designed to address specific problems in the clinical trial process.

"Among them is an electronic patient reported outcomes (ePRO) tool specifically designed to enhance patient engagement, born out of a discussion with a CRO working on a pediatric trial."

"It's an animated child application that works like a game — even featuring a virtual squirrel companion, explains Piekarz. The app gives the child the role of the investigator, leaving it up to them to help the squirrel complete the clinical trial. By turning the clinical trial experience into a game, children become more engaged with the process. The child app is paired with an adult app, intended for parents to help monitor their child's progress."

"By using these two applications together, you get better engagement with the caregiver (the parent) and you get the child to get more excited and interested in the clinical trial,' said Piekarz. What's more, the application can be configured for all types of trials and end users."

"'The unique aspect of this solution is it can be tailored to any age group, clinical trial or therapeutic area. It allows for multiple custom interfaces with the same backend,' continued Piekarz.

"The group will also showcase an interactive data visualization tool for investigators as well as information and examples of how to improve the pharmacovigilance process."

"'The sponsor has a hard time finding enough patients because it's a rare disease and the patients who have it are located all over the world in hard-to-reach areas,' said Piekarz. '[The costs of travel] can be stressful for patients.'"

With virtual clinical trials, investigators can access patients that live in remote areas, who would normally not have access to the local investigator site"
View original article.