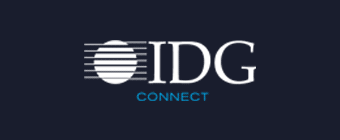 11 September 2017
Seven Reasons 2017 is a Make or Break Year for Blockchain
In a contributed byline for IDG Connect, Denis Baranov, Principal Consultant at DataArt, identifies seven current global developments and challenges that will determine whether blockchain will move into active production or fail.
"Companies including major banks and financial institutions and global tech companies such as IBM, are taking dedicated steps beyond a mere proof of concept...Recently, Microsoft took one step further and began development of blockchain as a service.

With blockchain developing into an industry in its own right, there are the beginnings of a global community around this technology. In 2016, around half a billion dollars was invested into blockchain through traditional investment means. The blockchain community is seeking to, and is likely to pull off, a massive increase in this level in the years to come, but not through traditional investments.

However, there remain problems with performance that could hold this technology back. For many end-user solutions in financial services and capital markets, a blockchain's transaction speeds are simply not fast enough. While multiple companies are seeking to solve this, with some utilising hybrid blockchains, the fact remains; unless performance can be raised, blockchain will not explode onto the markets in the way many expect.

...Blockchains by their very nature tend to be open technology; each participant on the chain verifies every action taken on it. As blockchains are utilised more and more for enterprise applications, this open nature is coming into conflict with commercial confidentiality."
View original article here.