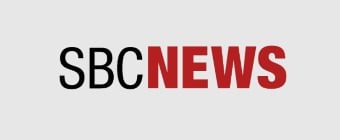 23 July 2019
Russell Karp: DataArt – US Betting Faces a UX 'Culture Clash' Challenge
Russel Karp, VP of Media & Entertainment at DataArt, speaks to SBC News about the software quality and UX challenges of the U.S. online gambling industry following the post-PASPA liberalization of the betting market. He also advises on approaches to UX development to help monetize the new sports betting opportunities.
"A year after the PASPA repeal, questions remain whether U.S. gambling operators are technically prepared to provide the necessary services for sports fans that will win bettors away from offshore sites and local bookies."

"Appealing to the new online customer is going to be vital for the continuous growth of the industry, with mobile apps taking centre stage as a leading betting interface. An understanding of UX is absolutely crucial for the mobile experience. Even if the app provided all the features and capabilities, if it's not usable, the customer will never come back to it. You can have fast and intuitive app design, in terms of technology, but the real-life user experience can be quite the opposite. Operators must be aware of that and invest in effective UX strategies."

"With more focus on the consumer and the growth of mobile wagering, new features are being developed for sports betting platforms, such as live video streaming and diverse in-play betting options. The U.S. market is not quite there yet, with certain legislative issues prohibiting the advance of online and mobile betting, but this is where the market is going and the U.S. stakeholders are taking notice of that."

"Investing in UX is like building a bridge between consumer needs and business needs, between real-life use and underlying technology; it is not only about usability or visual aesthetics. At DataArt, UX and UI experts work closely with business analysts and system architects to build that bridge. In terms of sports betting, it can mean a lot of different things. For instance, developing UX guidelines for core bettors and newbies to accommodate different levels of engagement with the app and, ultimately, to attract and retain users and to generate the revenue for the business."
View original article.