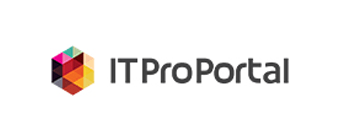 27 March 2019
Recipe for Partnership Success - Seven Ingredients to Look for When Picking a Technology Service Provider
ITProPortal publishes an article by DataArt's Chief Development Officer, Bob Leibholz, who shares his recipe for a successful technology partnership. Leibholz advises that, when trying to pick the right technology service provider in a noisy, hype-driven marketplace, businesses must look for seven ingredients. He also delves into the questions about these ingredients that, if answered in full, can mean the difference between failure and success.
"Make sure, before starting out, that your technology partner possesses not only the complete set of technical skills needed to accomplish the project at hand, but also everything from solution & technical architects to designers, front and backend developers, manual and automated QA personnel, project and relationship management along with the myriad of specific skills that are required or may conceivably be needed."

"Does your technology partner have the capacity on-hand and flexibility to add resources quickly and efficiently? The best technology partners have a "bench" of qualified players to choose from and have internal flexibility to add resources quickly without "going to the market" or using third party contractors—something that adds considerable timing, quality and security risks to your project."

"Size matters. Size is a good proxy for experience and capabilities—until your partner hits a threshold, about 10,000 people, over which size begins to limit its ability to be flexible or focus on projects of less than $10M per year. Optimally, your technology partner will have no less than 1,000 technical personnel, will have been in business for least a decade, and will have grown each year."

"A technology partner should have successfully completed a wide range of projects and have either or both industry and technical relevance to your project. While it's not reasonable for you to expect your partner to have a detailed understanding of the intricacies of your business processes on day 1, it is certainly reasonable to expect that understanding within a few weeks."

"Subsequent to solution design, careful management of resources by your vendor, including supplying you with detailed progress and staff utilisation reports, should be expected. For larger projects that may involve a number of initiatives, focusing on stakeholder alignment and putting in place a strong program management discipline is key to coordination of efforts."
View original article.