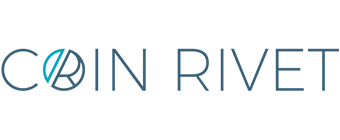 12 October 2018
DataArt's Denis Baranov: Retail Flirting with Idea of Transformation
In an interview with Coin Rivet, Denis Baranov, Principal Consultant at DataArt, discusses the extent to which blockchain technology is creating real business value in the retail sector and emphasizes the importance of validating each individual business case.
"Blockchain is an incredible technology that if applied appropriately, and not 'tech for tech's sake', can dramatically transform businesses in the retail industry."

"It's important to engage all stakeholders, customers, and retail newcomers on how blockchain technology works and how it can be used. Once equipped with a clear understanding on the advantages and disadvantages, technology and retail experts can effectively collaborate to create real-life blockchain solutions that are fit for purpose in the retail industry."

"We can expect to see most of the application of this new technology in the retail supply chain. There is no doubt in the add-value blockchain can offer and the impact it will have on retail products and retail IT confidence. Although those saying it will completely transform the industry might be jumping the gun at this point in time."

"For right now, it is more a technology that could transform part of the retail industry dramatically. As always, it's important to examine the business case first and foremost rather than plugging in the latest technology for the sake of it."
View original article.