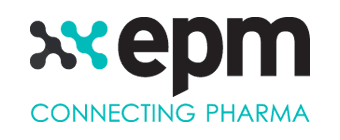 8 February 2018
Pharma's Fantastic Four — What to Watch out for Over the Coming 12 Months in Pharma
EPM Magazine speaks to industry experts about technologies that will impact the pharma landscape in 2018. Daniel Piekarz, Head of Healthcare and Life Sciences at DataArt, believes that in the long run the operational deployment of blockchain might encourage healthier choices among patients.
"For Daniel Piekarz, SVP DataArt Solutions, Healthcare & Life Sciences practice leader, blockchain will be of interest to many more hospitals and pharma companies. 'We expect to start seeing more real-world solutions being piloted leveraging blockchain,' he said. 'The moonshot being a longitudinal view of patient data that can be used to incentivise the patient to do things, like make healthier choices."
View original article.