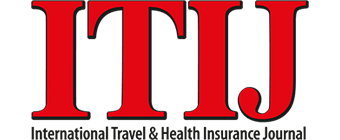 12 December 2017
Personalisation Technology Key in 2018
International Travel and Health Insurance Journal features DataArt's travel tech predictions for the 2018. Personalization is in the spotlight as the key driver of competitive edge, powered by developments in machine learning and artificial intelligence. Voice-recognition and blockchain technologies are also gaining weight in the travel and hospitality landscape.
"Technology consultancy DataArt has predicted that personalisation will dominate travel sector technology in 2018. DataArt expects to see travel companies trying to get an edge on rivals by allowing customers more personalisation options. It expects customer experience to be at the heart of these changes, with companies aiming to bring unique experiences to customers in order to get their attention. These developments will also see even more investment in machine learning and artificial intelligence technologies, says DataArt. It says that companies will start to content classification to automate simple business processes, an area which DataArt says there is still room for improvement."

"Voice-activated technologies will bring a new complexity to underlying systems, said the company. It predicts that the rapid development of this technology – coupled with the development of artificial intelligence – will mean that voice powered platforms may become a substitution for current mobile apps. However, according to DataArt, many travel companies are not yet prepared for such a leap in technology."

"Blockchain technology is also something that companies should start considering in order to not be left behind, however DataArt conceded that this technology is in its early stages."
View original article.