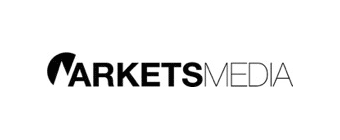 27 December 2017
Outlook 2018: Cliff Moyce, DataArt
Cliff Moyce, Head of the Finance Practice at DataArt, discusses the top 2018 fintech trends in Markets Media, noting the impact of AI on most strategic business areas, the growing importance of operational risk management (ORM) and the advent of next-generation retail bond investment platforms.
"It will be 'The Year of AI' as we see exponential growth in the use of artificial intelligence, especially machine learning and pattern recognition for increased and improved process automation; for deriving non-intuitive insights from structured and unstructured data; for analytics; for strategic planning; for decision making; for regulatory reporting; and, for cyber-security and data protection."

"We expect to see a huge change in the focus and importance given to operational risk management by regulators and non-executive (advisory) boards. While the market risk of financial contagion is the one that governments fear most, it is daily headlines on operational risk failures – such as loss of customer data – that are destroying confidence in the banking system. Technology has a huge role to play in improving ORM."

"In the US, 2018 will be a watershed year for retail bond investment. The arrival of next-generation retail bond investment platforms will give people all the benefits of digitalization that they see in other parts of their lives (taxi services; e-commerce; vacation bookings etc). Transparency of information and process as well as intuitive user interfaces will give great user experience to those looking to invest in bonds in 2018."
View original article.