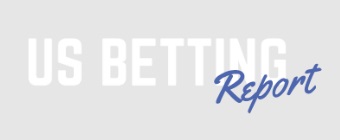 25 December 2019
Opportunities Abound As Sports Betting Hits The Mainstream
In US Betting Report, Russell Karp, VP of Media and Entertainment at DataArt, discusses the changing attitudes and marketing practices around the evolving gambling ecosystems.
«A recent study conducted by GlobalWebIndex and The Action Network provides a clear answer to the question above with its finding that 75% of Americans aged 21 or older are in support of legalized sports betting. Furthermore, when this research is isolated to sports fans, the number skyrockets to 90%.»

«Clearly, a high majority of people now consider betting on sports to be a completely acceptable practice.»

«'Now that legalized sports betting is spreading across the US, how can we sway bettors away from offshore sites?'

Karp: 'There are many advantages for gamblers who choose to leave offshore sites behind to bet locally. For one, American-based markets are entirely legit, thereby allowing sports fans to make wagers without any concerns about the legality of their bets.'»

«'Although a large majority of Americans support legalized gambling, should we still consider the importance of marketing this pastime in a responsible manner?'

Karp: 'The "Responsible Marketing Code for Sports Wagering" document contains many specific recommendations, such as being careful not to promote underage betting by never using cartoon characters or other messaging styles that would appeal to children. Additionally, the guidelines state that gambling logos shouldn't be placed on children's clothing or toys and that advertising should not exist in outlets that are intended for children.'»

«'As wagering on sporting events rapidly grows in popularity across the country, are there opportunities for other industries due to sports betting?'

Karp: 'Sports media increasingly embraces the world of betting. And this shift shows no signs of slowing down, with the media industry quickly jumping on board to harness the expansion of gambling on sports to deepen and strengthen fan engagement.'»
View original article.