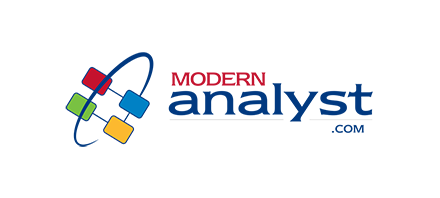 23 August 2020
One Audit's Story: How We're Improving Business Analysis Processes
In ModernAnalyst.com, Denys Gobov, Head of BA Community at DataArt, shares a story of a business analysis process audit and its consequent improvement.
«Therefore, our audit usually involves consulting assistance from an expert and is initiated by the PM or DM. Since we do not have pre-planned audits (except for information security audits), an expert is involved in the audit when there are persistent problems in the project. The list of such problems is fairly standard:
Delays in preparing requirements for the start of the sprint.
Constant changes in requirements and/or their priorities.
The team and/or client are not satisfied with the quality of the requirements.
But the reason for doing an audit may be not only difficult problems, but also positive changes, such as, for example, the team has grown, but the old approaches/processes are not scaled.»
«As a result, I identified both global problems (lack of a project vision, lack of formulated problems that the project aims to solve, road maps, etc.), which were caused by the fact that the project had outgrown the boundaries of Proof of Concept and had become a strategic initiative, as well as a number of smaller problems. For example, the BPMN notation was used for business process modeling before writing detailed requirements, but it was not used entirely correctly.»
«All this led to the fact that the models did not fully perform their function, misleading both business representatives and the team that needed to automate these processes. The problem was that even though the client was the initiator of the idea of using notation, they were not experts at using this notation. We organized internal training for the entire BPMN team, plus a number of training sessions for client representatives. And this once again emphasized that DataArt is ready to provide a wide range of services. The situation was similar with writing techniques for standard requirements. Creating templates adapted to the needs of the project allowed us to further improve both the speed of our writing and the quality of the requirements.»
«Based on the results of the audit, a report was generated that included:
A description of the current state of the project in terms of business analysis of related team activities.
A list of identified risks and problems, and recommendations for their resolution or mitigation.
Suggestions for changing the processes for working with requirements.
Specific recommendations for tools and templates.
As for suggestions for improvement, some (for example, the creation of a long-term plan for the development of the platform), required considerable effort and took a year to be implemented.»
«The results of the audit were presented to the client, the procedure for implementing the proposed changes was discussed, and responsible persons were appointed.»
Original article can be found here.