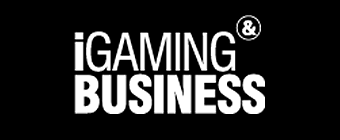 17 January 2019
Odds Are, We're Oceans Apart
In the January edition of the iGaming Business Magazine, Russell Karp, VP of Media and Entertainment at DataArt, examines the European betting model and discovers that there are more barriers to its adoption by the US operators than might at first appear.
"As the US begins to develop its own sports-betting regulations, it is worth taking a look across the pond at one of the most developed and secure betting markets."

"There are differences in betting culture, event focus, legality and public interest. This suggests that the European model will not be a perfect fit Stateside, though structural elements can be leveraged; those who are mindful of these differences stand the greatest chance of success."

"With each state likely to develop its own sports-betting legislation, and with stiff resistance to a federal framework, the regulatory landscape in the US will likely be massively fragmented. Such a varying, convoluted compliance system will require agile frameworks, platforms and extensions to work efficiently while adhering to the various laws of each state."

"The influence of the European model in the US will depend on technological enhancements and the attitude of legislators, as well as how well European operators adjust to the US betting public."

"But those that can leverage local partnership to complement know-how gained from decades of activity across the pond will be best-placed to succeed."
View original article.