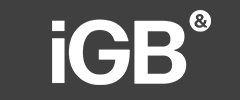 19 May 2020
Now is the Time for a Tech Check-up
In a bylined article for iGaming Business, Russell Karp, VP of Media and Entertainment at DataArt, looks at the halt of the gambling industry as an opportunity to re-evaluate, enhance and future-proof underlying technology and execute strategic initiatives.
«Once you have decided to expand your online offerings, there is a high probability that your legacy systems will come up short in terms of their ability to handle the increased demands. It's also important to understand that legacy, in this context, doesn't necessarily mean old. You could have relatively modern systems with deprecated technologies or solutions that can't keep up with your current needs.»
«Running an igaming operation on ageing software does not bode well for a successful launch or expansion of online initiatives. Even if you can operate with these technological constraints, legacy systems can hamstring your technology stack and limit company growth.»
«Scalability is therefore important in order to continually add new features to your website and to seamlessly process customer requests. Updating your legacy systems is a crucial part of creating modern gambling and sports betting solutions.»
«The problem with legacy technologies is that eventually vendors stop supporting them. You are then stuck with frameworks and libraries that no longer receive critical security updates.»
«Those looking to compromise a system are well aware of the security loopholes in these unsupported legacy products and they become a magnet for cybercrime. Keeping your hardware and software updated is a vital strategy when increasing online presence.»
Original article can be found here.