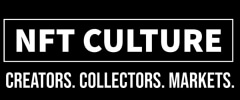 18 October 2021
NFT Security Concerns - Will Non-Fungible Tokens Survive the Hype?
NFT Culture published an article on non-fungible tokens (NFTs) by DataArt's media and entertainment practice with contributions from NFT experts Andrea Steuer, CCO and Director of CADAF & Digital Art Month, Elena Zavelev, CEO and Founder of CADAF & Digital Art Month, Joe Conyers III, EVP, Global Head of NFTs for Crypto.com, Maryna Rybakova, CEO at Artisfact Limited, and Sandy Khaund, Founder of Macrodemic, Entrepreneur, and Investor. The article examines what NFTs are, how they work, and their future fate. The contributing experts all agree that the technology behind NFTs is here to stay and that its full potential has yet to be explored.
«To the layperson, NFTs exploded on the scene overnight. One minute nobody had heard of them, and the next people couldn't get enough of them. And they are paying very large sums to show just how much they want these pieces of digital property.»
«It isn't just the art world raking in money from NFTs. The NBA is using them to bring trading cards into the digital world, and have made over $230 million since launching their platform, called NBA Top Shot.»
«From a non-technical perspective, NFTs extend the concept of a cryptocurrency by encoding information about a digital asset along with the other information. Now, rather than a bunch of otherwise identical coins, there are countless unique items on the blockchain that can be sold. Anyone who purchases an NFT will be the only one who can own that particular chunk of the blockchain.»
«Like NFTs, ICOs were built on the backs on blockchain platforms such as Bitcoin and Ethereum. Although the concepts aren't identical, they are similar enough that one must be cautious when investing in them.»
«While most of the major NFT markets have systems in place to report copyright infringing NFTs, it can be hard for an artist to prove that they are the original creator and the person who minted the NFT isn't. Because NFTs are built on blockchain, and a big selling point of such technology is anonymity, it can also be hard to track down and hold accountable those who violate copyright law for a quick buck.»
«While there are many who have concerns about NFTs, there are also people ready to spend millions of dollars on them. As more of our content becomes digital, it is inevitable that collectibles will become digital as well. Whether NFT becomes the permanent form of digital collectible depends on whether the industry can find ways to navigate the copyright and storage issues.»
The original article can be found here.