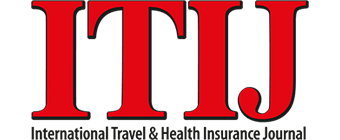 24 April 2019
New Travel Tech Partnership
International Travel and Health Insurance Journal runs the announcement of DataArt's partnership with GroundScope to deliver a new iOS version of a car booking app that enables traveling employees to manage their journey.
"DataArt proved to be a trusted technology partner who helped us to launch the new version of our car booking application available for iOS users," said Emma Hamlin, COO/CTO of GroundScope. "The project management and teamwork were second-to-none in delivering the app on time and within budget. It is a pleasure to work with a knowledgeable, efficient, like-minded partner that set innovation and high-quality customer service as a priority. The next project already underway is to upgrade our Android app."

"Anton Krasikov, Account Manager at DataArt, said: "The challenge for DataArt was to create GroundScope iOS application and integrate it smoothly with the existing booking platform. The resulting solution offers users a modern look and feel combined with a high-quality service in line with leading-edge technology."
View original article.