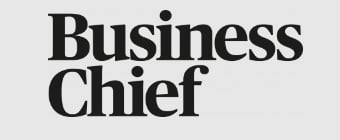 4 September 2019
New Order in Chaos
In an interview with Business Chief, Alexei Miller, Managing Director at DataArt, discusses digital transformation and how technological and cultural change has transformed the way business is conducted.
"I kind of protest against this notion of a business leader who is all-knowing, all powerful and the idea that everyone around is just helping him or her. This cult-like thinking is a little bit too prevalent in American business culture these days. I revolt against that," he explains. "Those leaders are the beneficiaries of gifts they've been given by people around them who are better than them in many ways... If you're able to build this structure where they work with you, but not for you, everyone gets to enjoy the process a little bit better."

"Inevitably in this day and age, in order to be and stay unique, you need technology to support you. And therefore, if you do things that are unusual, then these unique or special processes can't be supported with cookie cutter products," he says. "You cannot base your unique processes on something that lots of other firms can easily buy or subscribe to. You can hardly claim that you have unique CRM processes if you plainly use standard Salesforce software, like many thousands of other firms do."
Original article can be found here (page 29).