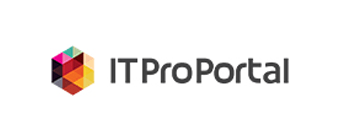 14 December 2017
Music and Technology: Blurred Lines
In ITProPortal, Sergey Bludov, SVP of Media and Entertainment at DataArt, reviews the technological progress in the music industry, and shares insights into what we can expect to see in the coming year.
"Big data, Blockchain, VR & AR, AI and Metadata are just a few of the technological keys to the future, while the evolving expectations of music fans and artists make it extremely challenging to stay on top of the latest tech trends and predict where the industry is going in both the indie and major sectors. The line between music and technology is increasingly blurred, resulting in the absolute inevitability for music industry players to collaborate with technology experts in the planning, development, and execution of business models that will fit into the profoundly altered industry landscape of the future."

"Streaming apps, chatbots, AI, and other tech solutions are allowing artists to connect more directly and quickly with their fans, while new technologies are being combined in highly innovative ways to bring excitement to the entire industry. At the same time, many challenges remain. For example, big data has become an integral part of the music industry, but many companies are unable to effectively analyse and utilise this information to their advantage. It will be very easy to get left behind, stuck using complex legacy systems and practices that simply no longer work effectively in the reimagined music industry."

"Streaming, big data, VR and AI are all expected to continue growing in the music industry over the next year, while new technological solutions are being developed behind the scenes at the same time, preparing to be unleashed to the public when the iron is hot."
View original article.