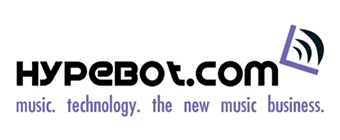 29 September 2017
Music and Technology: 4 Disrupters You MUST Pay Attention To
Sergey Bludov, SVP of Media and Entertainment at DataArt, contributes a bylined article to Hypebot exploring four technologies that are gaining power in the music industry.
"Blockchain-enabled applications would benefit nearly all sectors of the music industry, including in the areas of rights management, licensing and royalty distribution, 'smart' paperless tickets, secondary ticket sales, and fan and venue engagement. These changes will disrupt current revenue and digital supply chain models but will be net-positives for the industry and for players who approach blockchain thoughtfully.

Many industry experts believe that the effective utilization of Big Data is the key to developing fundamentally new methods for delivering music to consumers and, further, has the potential to create additional revenue streams through targeted advertising and highly personalized song recommendation services.

Now that hardware is catching up with demand and technology is maturing, the industry will have to address and solve certain legal constraints, such as ambiguous licensing terms relevant to VR experiences. Given the chance, virtual reality can transform the future of visual entertainment and music concerts.

From film and television background music to video games and possibly even hit pop songs, AI is at the forefront of this new era of machine-driven music composition."
View original article here.