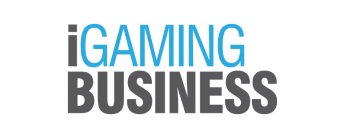 10 October 2019
Moving up a Gear
In the Q4 issue of the iGaming Business Magazine, Russell Karp, VP of Media and Entertainment at DataArt, examines the role 5G will play in the sports industry, including interactive fan experiences, opportunities for athletes to train virtually, the explosion of esports, and the rise of sports betting.
"Interactive experiences at major sporting events are growing. Auto racing fans can watch stretches of the circuit that are out of sight on their phones… And, of course, such virtual experiences may not be limited to those who can physically attend the event…While not everyone will want to don a VR headset in the stadium, AR brings the prospect of access to graphic overlays through smart glasses, checking stats without taking your Karpeyes from the action and continuing to watch the game while waiting in line for a beer."

"Improved mobile streaming will increase sports viewing from locations other than homes, hotel rooms and sports bars. 5G speeds are faster than most home broadband, so the use of phones as hotspots to enable the use of larger screens is likely to become more mainstream. Ultimately, 5G speeds may even allow games to be displayed holographically."

"Content itself will be more interactive, enabling viewers to get a ball's eye view of the game. The helmet cams already used to provide driver POV in auto racing may be extended to horse racing. And VR technology will allow personalization. What if not everyone in the room wants to see the same view of the game? Not a problem."

"Athletes will be able to train indoors using VR headsets, and practice with teammates who are out of town, or with people from other teams…Coaches will be able to show players multi-angle video replays, so they know where to improve. Likewise, the same technology could be used by referees and officials to reduce the number of false calls."
View original article.