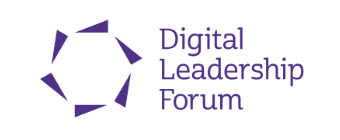 26 April 2019
Member Spotlight: Dmitry Bagrov, Managing Director, DataArt UK
Digital Leadership Forum posts an interview with Dmitry Bagrov, Managing Director of DataArt UK. Dmitry reflects on key topics such as data-driven business models, AI and other new technologies. He also shares his passion for DataArt's ongoing projects and recommends some of his favorite books and emerging tech.
"My view is that companies, … rather than working from the starting point that they need to "become intelligent data-driven organisations", should focus on how to exceed their customers' expectations. If using data can help you achieve better results for your customers then you should use it."

"Currently we are building a system from scratch for a large client, which is always exciting because it means that we can work with them to chart a new course. We are also working on major upgrades of a number of legacy systems – enabling companies to migrate information into integrated systems that work for today's environment."

"Contrary to common belief, we are nowhere close to being overtaken by AI. … However, there are some instances in which algorithms do a better job than humans…. For me, where AI crosses the line in commercial transactions is when it is so slick that a buyer may not be aware that they are buying something. Consent is the key here. This is an instance in which regulation and governance are vital."
View original article.