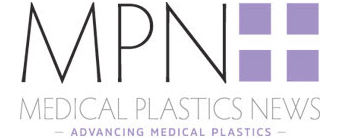 10 August 2018
Medical Device and Digitalisation: How to Choose a Software Partner
Vladimir Timashov, Delivery Manager in the Healthcare & Life Sciences Practice at DataArt, shares with Medical Plastics News the key factors that medical device manufacturers should consider when choosing a software partner.
"The supplier should be flexible and able to adapt to your product development life cycle. A supplier's flexibility makes adaptation possible throughout the entire journey. Each particular medical device has specific risk factors and intended use, alongside compliance with the company's standard procedures. Therefore, you may not necessarily need a black-box software solution, but rather a service to make it possible to implement a software component for your medical devices in close collaboration with your company's guidelines, as a step-by-step approach. A supplier should be capable of developing and adjusting their procedures and fit to the manufacturer's QMS needs."

"The supplier should be experienced in medical device software development. Flexibility doesn't mean the absence of control or avoiding necessary routines. Being a highly regulated industry, medical device development requires thorough approaches when it comes to design controls. Partnering with a technology provider that has all the required knowledge and experience in place makes it possible for the software development lifecycle to be built properly from the very start of the journey and ensures that no important steps are missed."

"The supplier should fit your culture. It's helpful to keep in mind that shared values, operational routines and management styles make it possible to avoid conflicts, help align priorities easily and significantly speed up the overall process."
View original article.