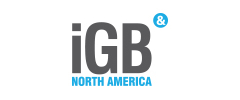 14 May 2020
Maximizing the Value of Online Customers
In iGB North America, Suren Azatayan, DataArt's VP of Business Development, discusses how gambling operators can mitigate the impact of the global pandemic by building an engaging online presence.
«Not all states currently allow online gambling, of course. However, there is hope that some of the Covid-19 relief legislation will allow for online gambling in more states to offset the losses from the struggling gaming industry.»
«Companies that already offer online gambling services are seeing a significant spike in activity as those who usually prefer to gamble in person have made the switch to gambling from home.»
«You can have the prettiest front-end in the world, but without the back-end support, you'll go nowhere. You must have admin tools that make managing the site easier and hosting that ensures your website or app will always be online and responsive. Maximizing your ROI will also require comprehensive analytics and third-party integrations that will provide actionable insights to grow your online presence.»
«New users are going to need to get up to speed quickly, so a decent onboarding guide is a must. You also must have a wide variety of games for them to play. Live dealers, when possible, is also a plus and will especially appeal to people who would prefer to be gambling in brick-and-mortar establishments. Quality, engaging content is what keeps customers coming back for more.»
«Covid-19 should serve as a warning that business can be interrupted at any time. Adapting now will futureproof your business should another crisis threaten the public safety.»
Original article can be found here.