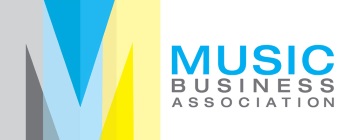 24 January 2020
[Keeping Tempo with Music Biz] - Podcasts: Product and Tech Revolution, an Op-Ed by Entertainment Sergey Bludov of DataArt
Music Business Association speaks with Sergey Bludov, SVP of Media & Entertainment at DataArt, about the history of podcasts as well as opportunities and challenges associated with monetizing the format.
«Over the past couple of years, podcasting has grown into a massive business, with acquisitions rising into the hundreds of millions of dollars range. Music streaming giant Spotify purchased two podcast producers, Gimlet Media and Parcast, for over $400 million in early 2019, while promising audio platforms such as Luminary and Himalaya Media raised $100 million each in venture capital investments.»

«The podcasting revenue potential is skyrocketing. A recent report from the Internet Advertising Bureau and PwC indicates that the podcast advertising market in the US grew by 53% to $479.1 million in 2018 while predicting that this revenue stream will rise to a whopping $1.04 billion by 2021.»

«...Many believe that podcasts are on the way to rivaling music consumption, in part due to Spotify's increasing focus on podcasts combined with a growing number of major labels and new players producing exciting content that's grabbing the attention of the masses.»

«In just a few short years, the value of podcast advertising has exploded. However, the medium has yet to adopt a standardized metrics system to allow for the effective measurement of a podcast's reach, resulting in cloudy analytics that fail to provide comprehensive data for making educated ad buys.»

«Podcasting is a relatively new medium, so it's not surprising that the industry is experiencing metrics and analytics growing pains at this early stage in the game. But it's also important to realize that the situation is already improving dramatically.»
Original article can be found here.