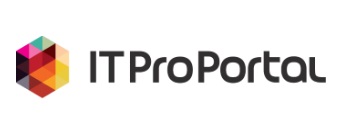 29 April 2019
Is Streaming in Danger of Repeating the Fate of Cable?
Max Kalmykov, VP Media & Entertainment at DataArt, speaks to ITPortal about streaming – its popularity, strengths and weaknesses, and its future prospects.
"Paying a higher price to gain access to hundreds of channels became the norm in the United States and the popularity of bundles continued to grow for some time. However, the emergence of streaming services began to steal loyal subscribers from cable companies by providing a new option at a much lower price, resulting in a steady decline in traditional TV subscribers since 2012."

"The growing power of Netflix and other on-demand streaming services has forced traditional entertainment companies to rethink their business models, leading to massive mergers such as Walt Disney's purchase of a significant portion of Fox and AT&T acquiring Time Warner."

"The media industry is reinventing itself, trying to catch up with the digital natives, and the lines between telecom and cable providers and content owners are becoming increasingly blurred."

"For many consumers, broadband-delivered TV from Netflix, Amazon, and other providers offer the possibility of a lower monthly bill without the need to pay for channels they don't want through traditional cable bundling packages. However, as cord-cutting continues to expand, many streaming services are changing their tune, cutting down on promotional pricing and increasing subscription costs."

"Netflix … doesn't seem to be overly concerned with would-be competitors … the real revolutionary power of Netflix does not come from the content, but the underlying technology and data-driven strategies that seem to run in the company's veins. Netflix today is a tech company first, fueling innovation that goes beyond recommendation algorithms – to its AI technology, interactive entertainment and even digitising video production process."

"One thing is clear, though. The business models that have worked for streaming platforms until now may not be sustainable in the long run as more major players enter the premium content market. Both leaders and new competitors need to continue to innovate if they want to avoid repeating the cable cycles of the past."
View original article.