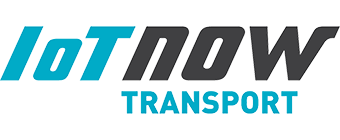 28 September 2018
IoT Now Transport
In IoT NowTransport, Igor Ilunin, Head of IoT at DataArt, reviews the initiatives around the world to curtail traffic, cut collisions, increase energy efficiency and reduce emissions.
"Ten years from now, or fewer, car companies will no longer be at the top of the ecosystem. Their place will be taken by the Ubers, Lyfts and Waymos of the time. Personal vehicle purchase will be less economically efficient, resulting in a greater shift to car-sharing services, autonomous vehicles and the ride-hailing market."

"The ride-hailing market will become better integrated into public transportation systems, replacing traditional buses and leveraging data and artificial intelligence to calculate optimal and custom routes for commuters."

"The future of autonomous buses is close: they are being tested in many countries with trials on public roads that include ordinary people as passengers. The US, Sweden, China and several other nations are operating a small number of self-driving buses in the expectation of massive rollouts soon."

"Autonomous vehicles are expected to include a much higher percentage of gas-free offerings, providing much-needed relief from the enormous toll taken on our environment by the emissions of traditional buses and cars."

"Vehicle-to-vehicle (V2V) and vehicle-to-everything (V2X) technology, aimed at enabling data exchanges between a vehicle and its surroundings, carry the potential to radically improve transportation in a variety of ways from reduced collisions to increased energy efficiency."

"The trends in transport are all focused on Mobility as a Service (MaaS), autonomous and connected vehicles, replacing gas with electricity, and transparency. We will continue to see vast progress in these spaces."
View original article.