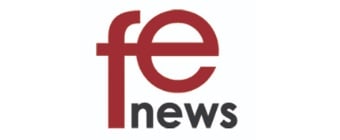 26 June 2019
Innovative Digital Safety Resource Created by Children for Children Included in New DfE Guidance for Teachers
Further Education & Apprenticeship News, reports that the new child safety guidance for teachers, released by the UK Department for Education, cites Dot Com Digital, developed by DataArt, as a resource for teachers. The new software is listed alongside NSPCC Learning, ChildNet, and the Anti-Bullying Alliance.
"Pilot of "Dot Com Digital" child safeguarding resource launched in Stoke school as Department for Education includes the tool in new online safety guidance for teachers."

"Developed in on-going consultation with children, and born out of a collaboration between Dot Com Children's Foundation and Essex Police, the programme uses digital technology to draw a teacher's attention to children who may be at higher risk of becoming a victim of crime."

"DataArt worked in consultation with children at Holy Cross Primary in Essex to build and develop the programme while Microsoft is providing the cloud infrastructure for the programme."

"Two thousand children at schools in London, Stoke, Birmingham and North Wales will also take part in a pilot before Dot Com Digital is rolled out nationally in October."

"The programme is an enhanced, digital version of an education programme Dot Com Children's Foundation has been using successfully in primary schools nationally for more than 15 years, in which children complete a series of worksheets addressing a range of issues including social values, feelings of worry and how they feel about themselves."
View original article.